Custom Designed Albums and Prints
Senior Books
This is great way for high school seniors to enjoy and show off some of their favorite pictures.
Senior Albums are available in 8.5"x11" and 12"x15" sizes w/ Photo Cover.
8.5" x 11"... $175, 12"x15' ...$195
Wedding Guest Books (Ovation's Signature Album)
This is a book comprised of a couples' engagement pictures layed out so your reception guests can sign the pages and leave you a personal message.
Wedding Guest Books (signage albums) are available in 16-page format and measure 8.5"x11" and 12"x15" w/ Photo Cover.*Wedding Albums are available in 10"x10", 12"x12" , and 11"x14" sizes w/ photo covers.
Wedding Albums
Ovation wedding albums are available in various page formats depending on your preference and available in square sizes 10"x10", 12"x12" , and ledger size 11"x14"sizes w/ photo covers.
Prices vary depending on page count and materials used
Professional Prints
8 Wallets $30
4x6 $10
5x7 $15
8x10 $30
... more sizes available upon request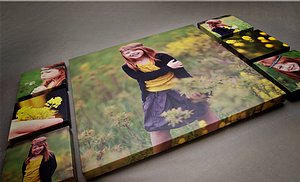 Wall Portraits - Mounted with protective coating
11x14 $60
16x20 $140
20x20 $160
20x24 $200
20x30 $250
24x36 $300
Custom Composites
11x14 $100
10x20 $120
16x20 $230
20x24 $320
To view samples of all prints and and albums please see the Prints & Albums Gallery page under the "Home" menu tab.